The first of random guest appearances on this blog.
From his mouth to your ears:  Cecil Speaks!
I first became aware of the visually, mentally, & emotionally awesome psychedelic circus known as Burning Man from a friend in the late 90's. My younger sister actually went shortly after I first heard about it but the internet was new and information was scarce in my east coast locale while she resided within reasonable driving distance from California at the time and ran with a creative crowd privvy to connections in the event's earlier days.  Ever since that initial, dual, & coinciding enlightenment of its existence I'd been deeply intrigued but it seemed a huge commitment to go to the B.F.E. desert in Nevada for a week, especially with no personal kindred spirits up to the shared adventure.
Blink your eyes and click your heels and it's 16 years later and the world of Burning Man was once again knocking on my door, this time the messenger in the form of a casual, groovy, friend heavily involved in the local art scene and community who shared with delight and encouragement a new but locally based regional event called "The Love Burn". Luckily, fate was ready for me just a year after receiving this new information when I met both the appropriately & ironically named Angel at a shared friend's pool party.  HERE was the "Angel" of Adventure I'd been waiting for, just having tucked in his wings for landing after his sixth, official Burning Man when a destiny magnet connected us.  Upon learning where he had just returned from, I excitedly told him about the "The Love Burn" and my massive interest that lacked a partner in crime, an event new enough that he was not yet aware of it despite his much broader circle of "Burners".
After nearly two decades of intrigue, our introduction and mutual interest resulted in a long awaited, unforgettable, February weekend in 2017 where I found myself at a "Burning Man" event with Angel and two other adventurous souls he brought along, James & Laura (also first timers/aka: Burner Virgins).  Though this event was on a significantly smaller scale, we were all excited about the explosively artistic, weekend long adventure that beckoned  As a collective group we'd only shared a single, brief introduction prior to our commitment to set up & share camp at the state park where it was held.  We could not have been more different in appearance yet we were all incredibly like-minded regarding the ingredients vital to a great weekend: Shared excitement, low maintenance, a sense of humor & adventure, and an appreciation for camping. Let the games begin!!!
I knew that I was in for a unique and memorable experience but never in my deepest R.E.M. state could I have imagined how incredible it would truly be! Upon arrival and throughout the first day and night, freshly encountered attendees greeted us with heartfelt hugs vs. casual handshakes while previously acquainted "Burners" practiced the same but with an added, verbal, "Welcome home". With very rare exception, outgoing strangers invited you in, or dropped in, throughout the shared maze of campsites for drinks, food, hugs, and random, handmade, gifts. Costumes were the order of the day and night with faux fur, LED or glow lights, crazy hats, colorful wigs, feather boas, and the like. Animal ears on heads, random & elaborate costumes, onesies, and tutus were the fabulous norm on both genders at every turn. These were my people! All of the things that I have always loved that are atypical surrounded and embraced as far as the eye could see, delightfully shared by kindred spirits. While I can't say I felt 100% a part of the collective crowd on this Burner Virgin encounter, many of whom were obviously not first timers at such a rodeo, I can say that I felt 100% happy! I met people from as far away as Israel and as close as six blocks from where I live, all of them welcoming, as we shared this incredibly positive, powerful, creative, surrounding that danced, tickled, and embraced all of the senses simultaneously.
After the sun went down is when the real magic happened. Those that know me personally are well aware that colored lights call me like a moth to the flame and THEY….WERE…..EVERYWHERE!  EVERY kind of light you ever thought, hoped, or knew existed, playfully lighting the way to (and as a part of) art, art, and more art, as far as the eye could see amongst the outdoor setting of meandering paths, clusters of trees, and wide open beach. Giant Pac-Man ghosts playfully passed by at unannounced intervals in the dark, glowing brightly and larger than life, the products of exterior decoration on motorized vehicles manned by tickled conductors.  Colorful, LED lit, mushroom shaped buggies filled with beaming, costumed riders rolled by as we delighted in encounters with hodge-podge igloos and outdoor lounges that beckoned around every turn, their exotic carpets, pillows, and couches welcoming all who passed. Fire as natural art in motion was abundant, startling me with delight as soaring flames burst into the air from random & unexpected locations.
One of our collective favorite spots was an enormous, metal, geometric dome peppered with plasma globes located amongst a dense area of trees completely & beautifully bathed in thousands of pinpoint, "fairy", twinkling, laser lights. It was magic! We made an unintentional habit of getting lost in the dark and going in circles but that only served to add to the mystery, hilarity, and intrigue of it all. The best and most accurate way to describe the experience is, as attendees, everyone there became a real life Alice (or Alex) in Wonderland.
At some point I became separated from my cohorts and found myself in another massive, open air, geometric structure, this one featuring jaw dropping, majestic, beautifully menacing flames of fire in constant motion overhead.  J.R.R. Tolkien would have been proud and I wouldn't have been surprised at that point if a hobbit or Gollum ran by.  A d.j. kept the beat for the dancing of both the flames and the people below with reckless yet purposeful, unapologetic, abandon. People laughed and twirled in pairs, doing cartwheels in top hats, as others blissfully lived in the moment alone, embracing their singular nirvanas and dancing, as they say, "like nobody's watching". With wide eyed delight I watched, soaking it all in with fascination, until I suddenly made the conscious and easy choice to let go of my (albiet always minor) self-consciousness.  Putting my bag down, a' la Billy Idol, I began dancing with myself in the beautiful, mesmerizing, incomparable, "Wonderland of Zero Fucks Given". No one judging, only appreciating, sharing, and smiling in this unique place and space of full freedom of expression.

Modern day Xanadu, "Love Burn" be thy name!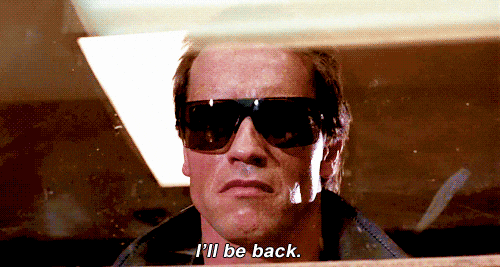 When the Far East & the Far Out collide!
Alice's messages said:
"Eat me."
and
"Drink me."
My message to you says "Click me".  Trust, it's as cool as anything she saw in Wonderland!
MORI Building Digital Art Museum